BJay's Pizza and Coneys | Bay City, MI 48706 | 363 State Park Dr. | 989-686-2499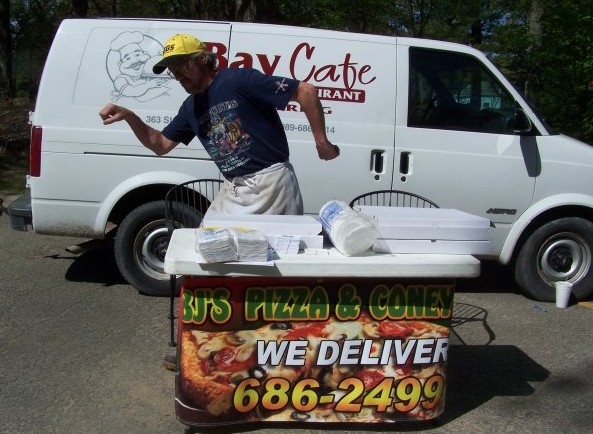 Are you looking for a catering service in the Bay City to mid-Michigan area?  At BJay's Pizza and Coneys, we provide catering services at excellent prices.  We have a wide variety of meats, side dishes, salads, and more to fit your event's needs. No event is too big or too small!  Graduation parties, weddings, work parties, and everything else!  We want to cater your next event!
BJay's Pizza Specials
At BJay's Pizza and Coneys we offer: Pizza, Coneys, Calzones, Subs, Wings, Salads, Nachos, Steak Sandwiches, Homemade Bread and much more. Check out what special offers we are offering this week by visiting this page!
Coupons/Specials
Get great deals on our coupons and special offers page! Discounts on pizza, coney's, wings, and subs will be made available weekly.
Watch for coupons here!